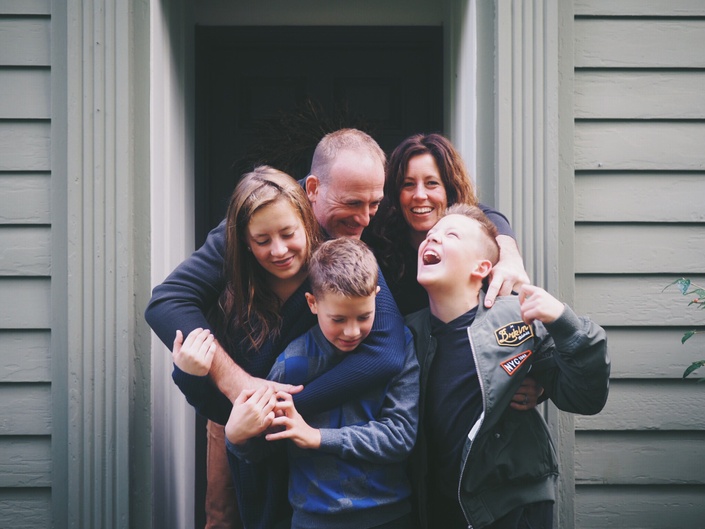 Creating a Tech-Healthy Family
A Family-Tested Approach (that works!) to Bring You Fewer Screen Time Battles and More Peace of Mind.
Watch Promo
What do you worry about when it comes to technology and your kids?
I think I can tell you, because as a mother of five children, I've had some of the same concerns.
It's a long list.
Studies and articles are published every day related to technology and kids. One article tells us that parents are overreacting about screens and another article says that smartphones have destroyed a generation.
It seems like our options are to either feel fearful or just give up on trying to parent in a digital world!
But, what if instead of panicking and worrying or throwing our hands up in the air, we spent our time and energy on preparing our kids to use tech as a tool?
What if we worked with them (because let's be realistic, they often know more about tech than us!), to create healthy technology boundaries for themselves and our families?
This is the solution I was desperately searching for years ago and could not find.
As a result, I've read stacks and stacks of tech and parenting books, quizzed hundreds of parents, and worked with our own kids to create a family technology plan in order to know how to handle technology with our own family.
My research combined with real-life application helped me to create a truly unique course.
This course will help you to:
Change your mindset, environment, and technology habits so you can feel confident about leading your family to better screen time.
Create a solid family technology plan that will work for your family.
Know when and how to introduce a cell phone.
Start an ongoing dialogue with your kids and teens about using tech as a tool, online safety, pornography, and dealing with stress and anxiety in healthy ways.
You are your child's best teacher. I know this it would much easier to hand this one off to someone else. But...
No one else can teach your children how to run from porn, how to write a research paper and stop checking Snapchat, how to use their imagination instead of relying on a screen, or how to put down their device and look people in the eye.
This is your job and our course, Creating a Tech-Healthy Family, is here to help you know how to do it.
About the Course
---
The first section of the course will help you to change your mindset, environment, and habits. You will learn how to model positive technology use and feel prepared to help your family to do the same.

If you are inspired by people like Gretchen Rubin, Michael Hyatt, James Clear, Charles Duhigg, Brené Brown, or Simon Sinek; you'll like this course! These thought leaders helped me to change my thoughts, shape our home environment, and overcome some of the poor technology habits I had adopted over the years.
The second section of the course includes our discussion guide, Ten Must-Have Conversations for Creating a Tech-Healthy Family, along with a video for each discussion. These discussions were hard-won!
Asking the right questions helps our kids and teens to understand why we need to be smart about our tech use. These conversations will help your family to create a solid family technology plan and healthy tech boundaries.
If someone could have handed these ideas to me several years ago it would have saved me a ton of time and worry; but now I can say I have something that's proven because I had to test it out with my own family through trial and error first!
Creating a Tech-Healthy Family is the result of all of that worry and research, so now you can worry less and connect more with your kids.
What You Get with the Course

---
Seventeen brief videos to walk you through the process of creating a tech-healthy family.
Printable Discussion Guide: Ten Must-Have Discussions for a Tech-Healthy Family to help you create a family technology plan and know how to talk to your kids about using tech as a tool.
Worksheets and discussion guides for every lesson so you can implement what you've learned with your family.
Downloadable PDFs, such as: 30 Ways to Reward Your Children with Your Time, Create Your Liberating Truth, 20 Visual Cues for Your Home, 15 Ways to Reward Yourself for Positive Tech Habits,

plus downloadable quotes.

Downloadable audio files of each video so you can listen on the go.

Monthly email support from Andrea to help you keep going.
LIVE Q&A group video calls with experts every quarter.
BONUS: Access to all past and future live Q&A calls with experts on technology, parenting, and habit formation including Katey McPherson, Kristen Jenson of Protect Young Minds, and Kathy Keller-Jones.
Your Instructor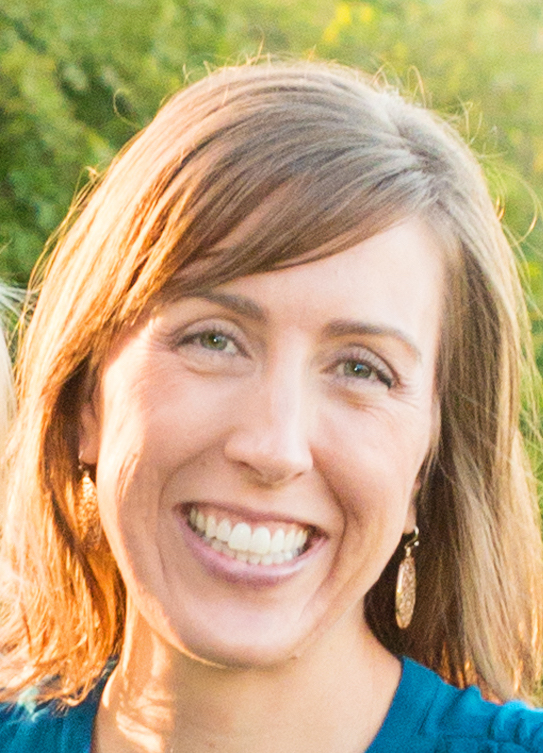 Andrea Davis is the founder of betterscreentime.com. Her passion is teaching. She has a B.A. in secondary education, and her experience ranges from teaching preschool swimming lessons to college-level Spanish. However her greatest learning has come from her daily work as a stay-at-home mom of five children.
Frequently Asked Questions
When does the course start and finish?
The course starts now and never ends! It is a completely self-paced online course - you decide when you start and when you finish.
How long do I have access to the course?
How does lifetime access sound? After enrolling, you have unlimited access to this course for as long as you like - across any and all devices you own.
What if I am unhappy with the course?
We would never want you to be unhappy! If you are unsatisfied with your purchase, contact us in the first 30 days and we will give you a full refund.
What ages is this course best for?
This course is best for school-age children; ages 5—13, but can be done with all ages! We did these discussions with our five children, ages thirteen down to three and continue to revisit the discussions as our kids are getting older. We've found that when your oldest child is starting to ask for a cell phone, you'll feel compelled to have these discussions. But, we actually recommend you start earlier than that! Even if you are a no-tech/low-tech family, the world isn't, so our kids need our help now. This course will prepare you to model and teach your kids healthy technology habits when the time is right.
How will this course help me to change my technology use?
Think of this course like your workout plan. I'll guide you through the exercises; but you will do the workout! I will show you how to change your mindset, environment, and habits so you can improve your technology use. Your changes might look different than mine, but the process is the same. These gradual tweaks in your technology habits will improve your sleep, relationships, and allow you more time for creativity and activities you love. On top of all of that, you will feel confident in your ability to lead your family to better screen time. Our kids need our help. If not us, then who? Let's do this!
How long will it take me to complete this course?
Since you have life-time access, you can take this as slowly or as quickly as you'd like! We recommend completing the first section on mindset, environment, and habits over the course of two weeks. You can then complete one discussion per week with your family for a total of ten weeks. In just over two months you can feel confident in your own tech habits and in leading your kids to better screen time. (It took us much longer than that because we had to figure this out as we went. So, here you go—we just gave you several months of your life back and few less grey hairs!) We're excited for you. Did we tell you that spending time talking to your kids about all of this is worth it? It is.
Any more questions?
Feel free to contact me at
[email protected]
if you have any other questions about this course.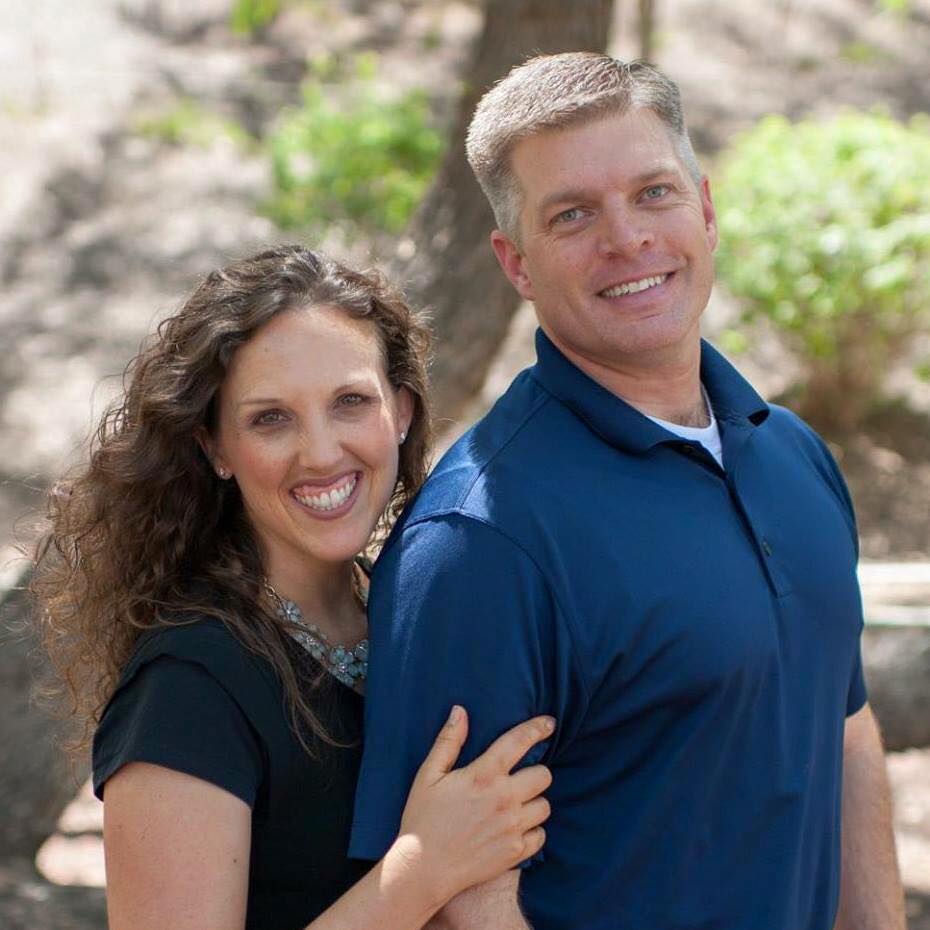 "I just purchased the "Creating a Tech-Healthy Family" course from Andrea Davis (who I've worked with for years at Power of Moms). I haven't purchased a ton of parenting or motherhood courses lately because I have very few parenting "pain points," but when it comes to technology, I don't think it's possible to be TOO prepared. We are the first generation of mothers that has EVER had to navigate so many screens, and Andrea has become an expert on this. So excited!!"
- April Perry, Founder, Learn Do Become & Power of Moms

"This course has been powerful. I'm grateful for the practical ideas to change some of my personal tech habits. I've seen that as I've improved in these areas it is easier to encourage my kids to limit their screen time. I love that the course gives me specific questions to ponder and or discuss with my spouse/family. Every effort we make to help ourselves as parents in this digital age is worth it! I love that Andrea is in the thick of it just like I am. I know that she's researched this important topic and read from the best books so I trust her advice and expertise!! This course is such a great way to get over your fears and take action regarding technology use in your home."
- Heidi Doxey, mother of five and former teacher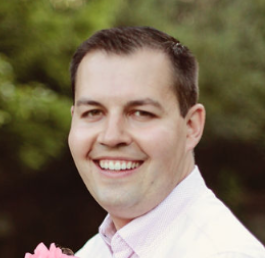 "As a former video game addict and father of 4, the principles, insights, and questions Andrea presents are monumentally important as we raise children in the digital age. Andrea's lessons are easy to follow and are the perfect length to watch with your spouse or an accountability partner. I've found that we don't need to know everything about technology to become a leader over it. If we follow these principles, I believe we will see the change we've been looking for."
- Spencer Sessions, father of four and leadership mentor for parents

"Andrea is a masterful teacher. She designs powerful questions and reflection activities to get her audience to the heart of complex issues. Her presentations and courses inspire collaboration, conversation, and accountability. She has a gift for developing curriculum that is truly unique and effective. Her work has changed my family, and I know it will change yours too."
- Rachel Nielson, Podcaster, 3 in 30 Takeaways for Moms Podcast

"I love this course! I can see myself coming back to this course over and over again as my kids grow up. It focuses on questions we should be asking ourselves and our families, then discussing it together—rather than just telling us to restrict tech use or share a prescription of things you must do. How much screen time, when to have cell phones and video games, social media all are big hard questions. There is so much variation in what works for different families.
I love that everything Andrea talks about is from a place of empowerment and good information and not from a place of trying to scare us into change. Andrea shares concrete tools that help us out in real life, not just in theory. I also loved the group call. It's so comforting to find a group of like minded parents and get ideas from each other (even from just listening to the replay!).
Creating a Tech-Healthy Family is helping me navigate my own tech use and helping me to make more intentional choices. I have young kids and this course was exactly what I needed to help me start evaluating our current use of tech and envisioning what it could look like in the future. I'm so grateful Andrea created this course!"
- Victoria Samuelson, mother of three

"Raising kids in this digital world can be challenging! As a mother, I feel the need to be prepared to help and guide my kids to make better choices regarding screens. Creating a Tech-Healthy Family provides great ideas, tools, and examples on how to have these discussions with our kids and how to create a family technology plan. I'm grateful for Andrea's ideas and the knowledge she shares in the course."
- Nelly Quilantan, mother of four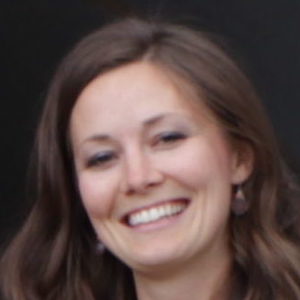 "I love having this resource—it's helping me navigate the challenges we are facing and will face. It's helping me replace fear with positive action AND getting my family involved. I love the research behind the information presented, and the short, clear lessons. I also appreciate having printouts to work with, and ways to personalize our technology plans for our family needs. "
- Danielle Porter, mother of six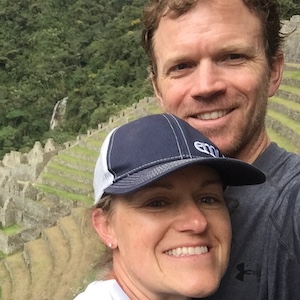 "I started following Better Screen Time on Instagram not long after Andrea started the account. I was all ears for how to help navigate smart phones and technology in our home with our 4 kids, ranging in ages 14-7. We had a few things in place, but I loved her ideas for Tech Talks as a family. However, I couldn't seem to come up with dialogues on my own; they seemed less effective. I copied Andrea's tech talks almost word for word with my family and felt like we were making some headway. Then, she came out with the checklist for teens: Am I Ready for a Smartphone? and her 4-step program for a gradual introduction to tech. I loved it. So even though I had already done many of the things Better Screen Time advocates, I still wanted to see what the Creating a Tech-Healthy Family could offer. I was skeptical of the price since I have a reputation for not finishing courses. However, I was surprised to see how short the modules were and how they all had action points associated with them. Each module contained many thought-provoking ideas with steps to help create lasting change. I am still working on applying some of them, but I felt like the most beneficial result was understanding my relationship with tech and then what I desired that relationship to be for my family. Andrea is approachable, down to earth and the best cheerleader. This course is worth the money and worth sharing with all parents!!"
- Julie Weed, mother of four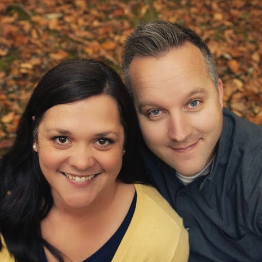 "We have been watching and reading and learning from Andrea since she started Better Screen Time. We have felt like lone wolves in the tech world since we haven't given our kids phones (ages now 15, 13, 11, 9). We've felt very strongly about limiting screens and using them wisely, but I kind of struggled with how to get everyone on board and keep them on board.
We recently attend a church leadership session about councils. I knew that I needed to use the tips and insights I've gathered from Andrea to do a family council regarding technology (which is exactly what she's been teaching!).
To be honest, I didn't want to. I knew what the kids would say. They'd say they should be allowed to be on screens as long as their chores are done. They should get phones. Blah, blah, blah.
We talked about it that night and the next day and decided to try it out.
We had our first discussions about pros and cons that night. It went great!!! A week later we had our second family council/discussion about 'where, when, what, and how long'. That's the part I was dreading. We were able to talk it over and eventually came to a great plan that we are all happy about!!
Thanks to Andrea for sharing her wisdom. I feel like so much of what I do with my kids I learned from my mom and dad. But they didn't face technology in their homes like we are (the only technology we had in our house growing up was an old TV and a VCR).
We've known to be intentional. We've known to have restrictions. And we've know to protect our family from the dangers. But we were struggling with buy-in and this has helped SO MUCH! Thank you, Andrea! Keep it up!!"
- Steven and Sarah Harward, parents of four